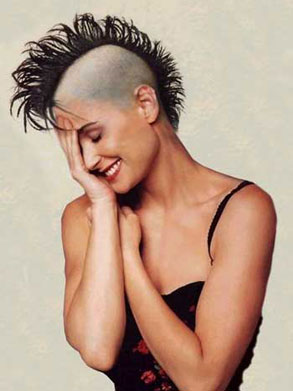 Ah, those crazy, Twitter-addicted kids are at it once again.
It looks like Ashton Kutcher decided to have a little fun with Photoshop this weekend and posted a pic to his account of Demi Moore sporting a fake Mohawk.
"Wifey just got a new haircut," he wrote. "What do you guys think? I love it."
Naturally, Demi was quick to respond...
"I have the buzzer ready baby!" she enthusiastically replied.
"I'm just playing baby, but I think you'd look great with that cut," insisted Ashton.
Of course, this isn't the first time Demi's been the butt of her hubby's jokes. And it's probably safe to say it won't be the last, either.
by Peter Gicas
Suscribe my post